Rugby players. They need to be in peak physical condition. These people are pushing their bodies whether they are on or off the field. Weight training, proper diet, mental toughness and endurance are critical to their success. All of this heavy lifting and massive amounts of physical activity cause one common thing. Large thighs.
Tackle is a jeans company that addresses this issue by making larger legs with normal waist sizes. But this brand is about more than just the jeans. It's about rugby heritage down to its core. The brand uses old style rugby photography merged with craft paper texture for a vintage look and feel.
The dashes in between each letter in the logo? You guessed it – rugby football stitching. The lettering itself also needed to have a vintage feel to match the brand. It has been hand traced to give it that slight edge.
All of these elements come together in a cohesive way to produce the most important part of the brand: the packaging.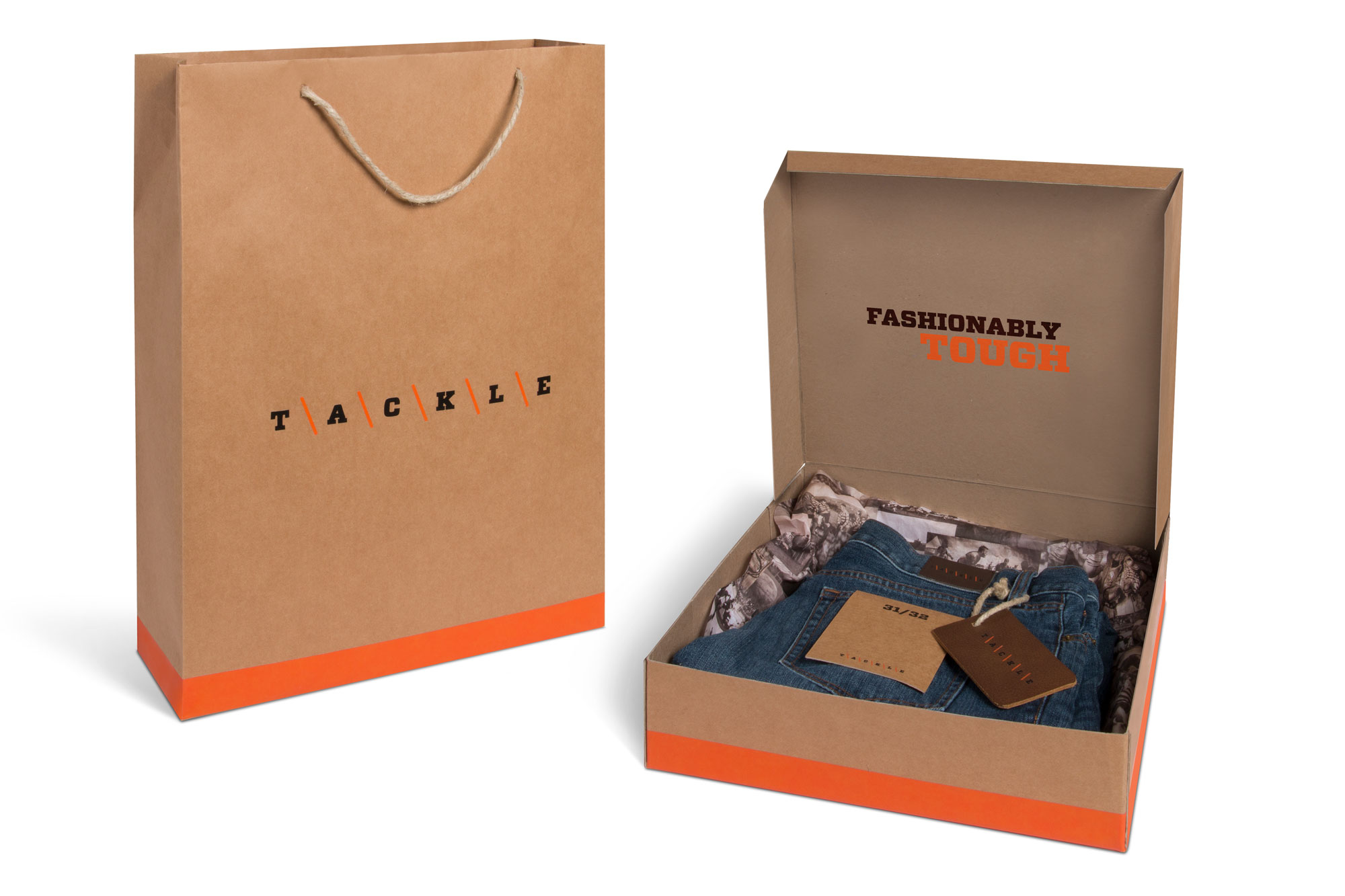 <script src="//fast.wistia.com/embed/medias/p6tfvruy96.jsonp" async></script><script src="//fast.wistia.com/assets/external/E-v1.js" async></script><div class="wistia_responsive_padding" style="padding:56.25% 0 0 0;position:relative;"><div class="wistia_responsive_wrapper" style="height:100%;left:0;position:absolute;top:0;width:100%;"><div class="wistia_embed wistia_async_p6tfvruy96 videoFoam=true" style="height:100%;width:100%"> </div></div></div>