Emerald Coast is an offshore fishing charter in Florida. In the beginning they were just looking to have a logo created. With a layout in mind, they needed it brought to life.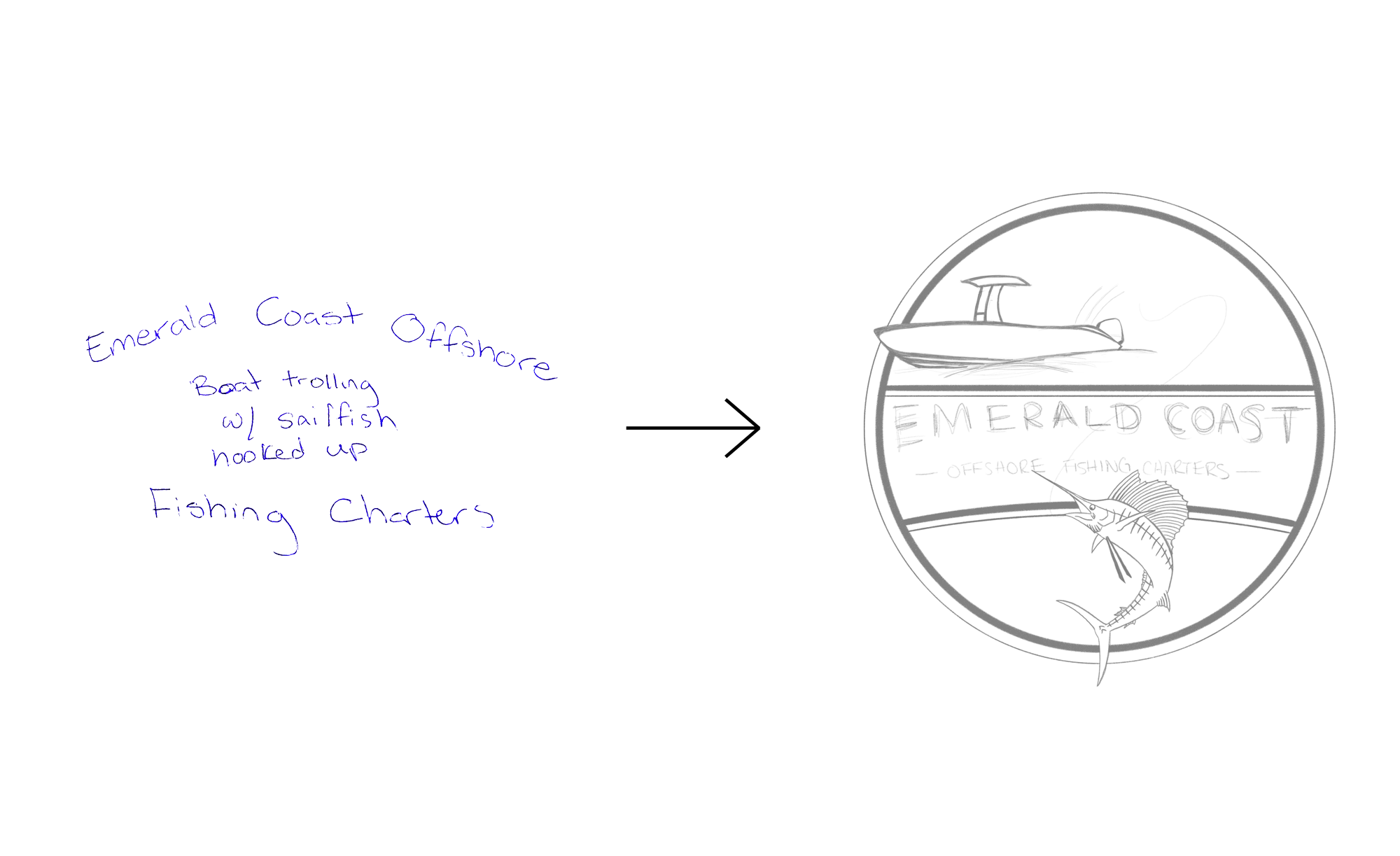 Digging deeper into the design, I felt that this logo could work as an illustration that breaks off into a few different variations to expand the potential of where it could be used.
Once the illustration and logo variations were in place, it was easy to use them in collateral such as business cards.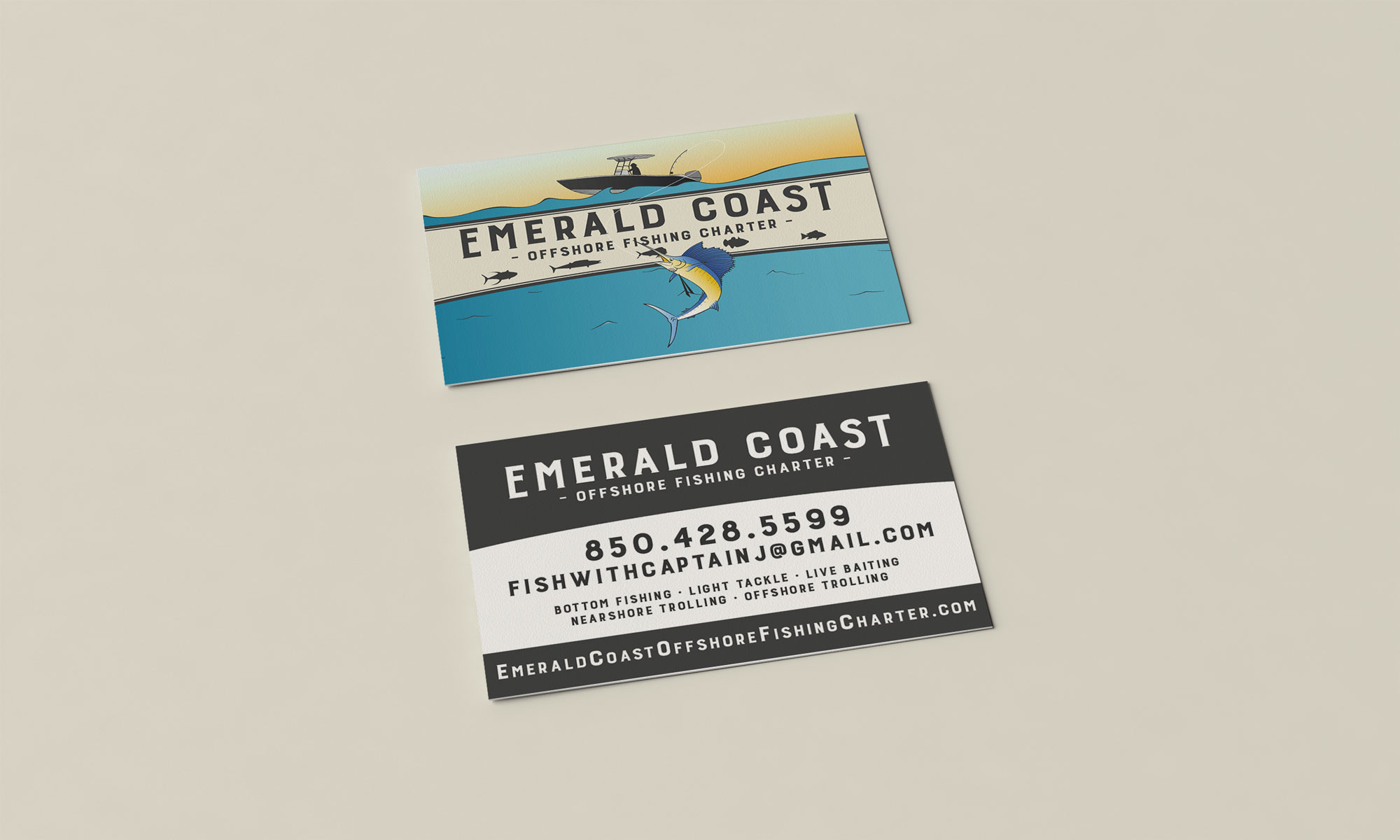 After everything was squared away with the brand and collateral, they decided they wanted to also get a website designed and built. I wanted to build a one page scrolling site that all of the information could be held on in an organized way.