FROM PRODUCTS TO LIFESTYLE
Coleman's current website only provides the service of selling products. This web application concept creates an experience to get Coleman customers more involved with the brand. It will also encourage them to compete against each other and push themselves harder in their normal outdoor activities.
Let's start with a simple sitemap. The "SHOP" tab, which contains Coleman's current site, will be the first option. Everything else will support this new user experience.
This is the heart of the concept. Coleman Points. These are virtual points you will find and scan along your path whether you're camping, hiking, biking, or anything else that might bring you through the trails. These are multipurpose points that can be used to get discounts off of your next Coleman gear as well as ranking you in competitions against your friends.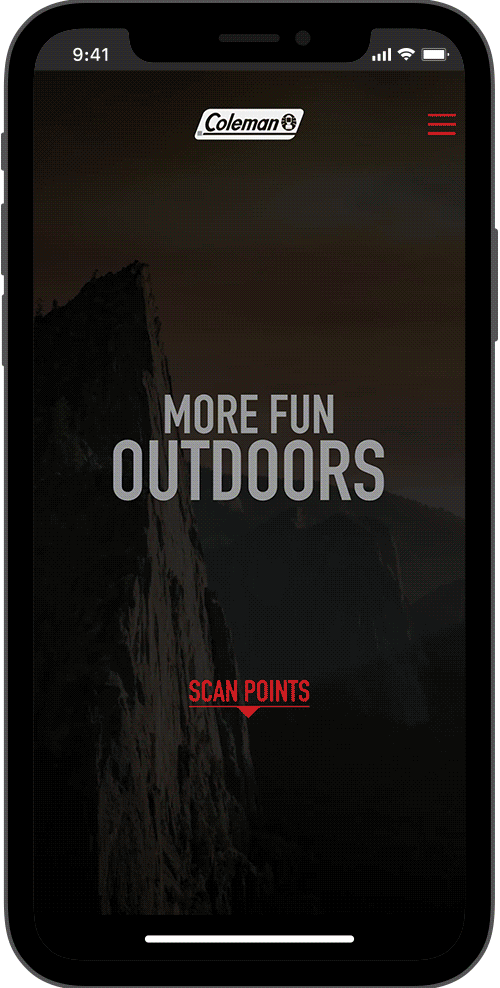 The "MAPS" section allows you to save all of your favorite locations and keep up with where you've been. You can also search to find new locations and map out upcoming trips.